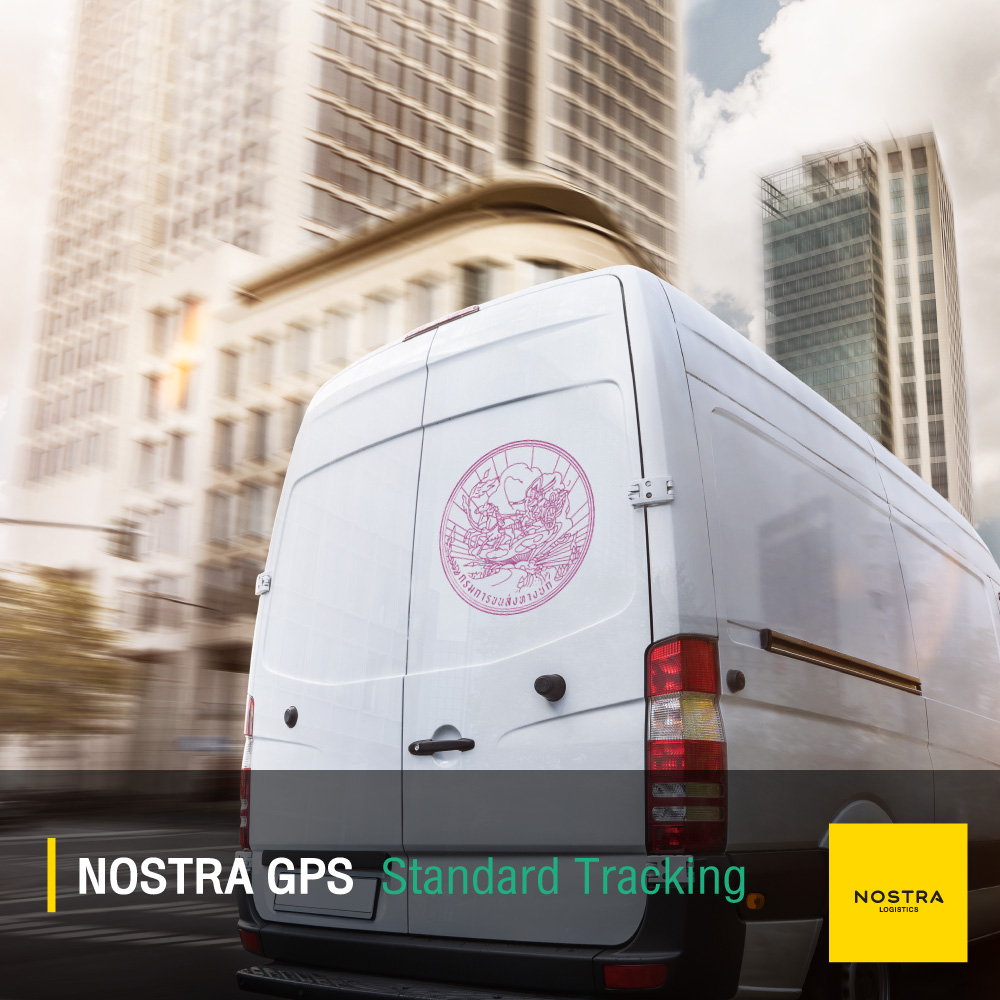 The Powerful Standard of GPS Tracking System
NOSTRA LOGISTICS GPS Tracking is the standard transportation and logistics management system, tracks and monitors vehicles easily with GPS Black Box and Magnetic Card Reader which have been certified equipment standard by Department of Land Transport (DLT). At the same time, connect vehicle tracking data report to Department of Land Transport's GPS Monitoring and Transportation Management System Center. NOSTRA LOGISTICS GPS Tracking keep track of your vehicle fleet with vehicle tracking function and monitor drivers' behaviour in real-time such as driving speed, driving time period, and vehicle stops. The system will give warning and notification to fleet manager immediately when it identify any potential risk in condition. It has many summary report formats, which are easy to understand. Users are convenient and easy to access the NOSTRA LOGISTICS System through web browser or application anywhere 24 hours.
NOSTRA LOGISTICS Tracking and Fleet Management, Simply with Fingertips
Track and monitor vehicle status in real-time or see historical vehicle's route data through web application anytime anywhere, including manage vehicle repair and maintenance plan by collected vehicle engine data.
Safety Management, Safety Guard 24 hours
Prevent any accident or probable crime at your vehicle during transportation trip with alert and notification function that come directly to NOSTRA LOGISTICS Web app and NOSTRA Mobile Monitoring app. Additional warning channels available by e-mail and SMS.
Alert & Notification: Monitor your fleet with customizable alerts