Transportation Management System
(TMS)
COLLECT ALL THE RESOURCES RELATED DATA
The Transportation Management System or TMS System can handle information storage, plan transportation work,transportation job slips and related documents management, check the delivery status, know about Real time transportation problems, as well as examine cost and profit that occur in each round of transportation, in order to accompany the decision making and business development.
Route Optimization
PLAN AND OPTIMIZE YOUR DELIVERY ROUTE PLANNING WITHIN A MINUTE
Help to save cost, save time, increase effectiveness of product delivery planning. If you need assistant for your transportation work, determine the product delivery points in sequence and then organize your routes which will reduce cost and increase efficiency.
NOSTRA Fleet Management, Tracking, and Telematics
The Transportation Management and Vehicle Tracking System will increase efficiency in transportation work like a professional. It comes in 4 formats thus is able to conform to businesses' needs. It has also gained trust from leading transportation companies in Thailand for its standard.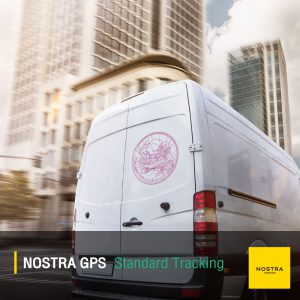 The Magnetic Card Reader, which identifies the driver and connect information with Transport Service Center under the Department of Land Transport. The NOSTRA GPS, basic tracking system which focus mainly on checking the driver's behavior such as driving at the required speed and take a rest during specified time.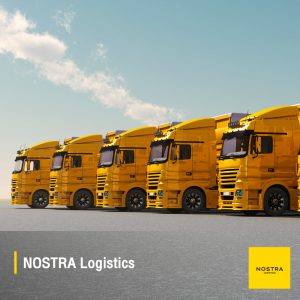 Another development stage to meet your transportation job management requirements completely with NOSTRA Fleet: transportation and vehicle tracking management system in the form of Cloud Shipment & Fleet Management and GPS Tracking.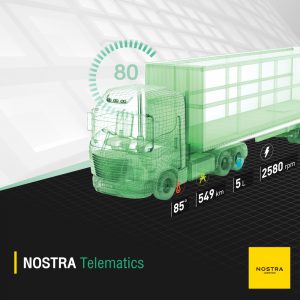 The integration of wireless technology and GPS System and information derived from telematics equipment installed additionally in vehicle will give warning and report drivers' behavior clearly for each case. Consequently, problems can be analyzed and solve properly, which will greatly reduce cost.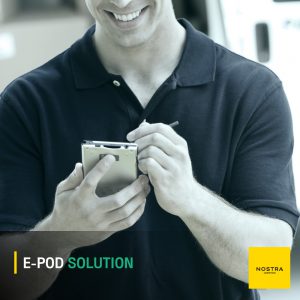 Electronic Proof of Delivery Real Time Delivery Validation on Mobile, Cannot miss out on any transportation tracking job, when there is professional management tool like E-POD or "Electronic Proof of Delivery". Ready to support transportation business in this Online Age.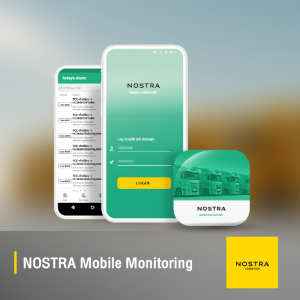 Support all around application of NOSTRA Logistics System by Application on smartphones. Check, inspect, track and give warning everywhere 24 hours
Hardware
MOST COMPATIBLE GPS DEVICE WITH NOSTRA LOGISTICS SOLUTIONS
Equipment for GPS System Department of Land Transport Standard
Connect with Our Experts
มืออาชีพในการออกแบบโซลูชันด้านการบริหารจัดการงานขนส่งให้พอดีกับคุณ จะธุรกิจไซส์ไหนก็วางใจปรึกษาเรา