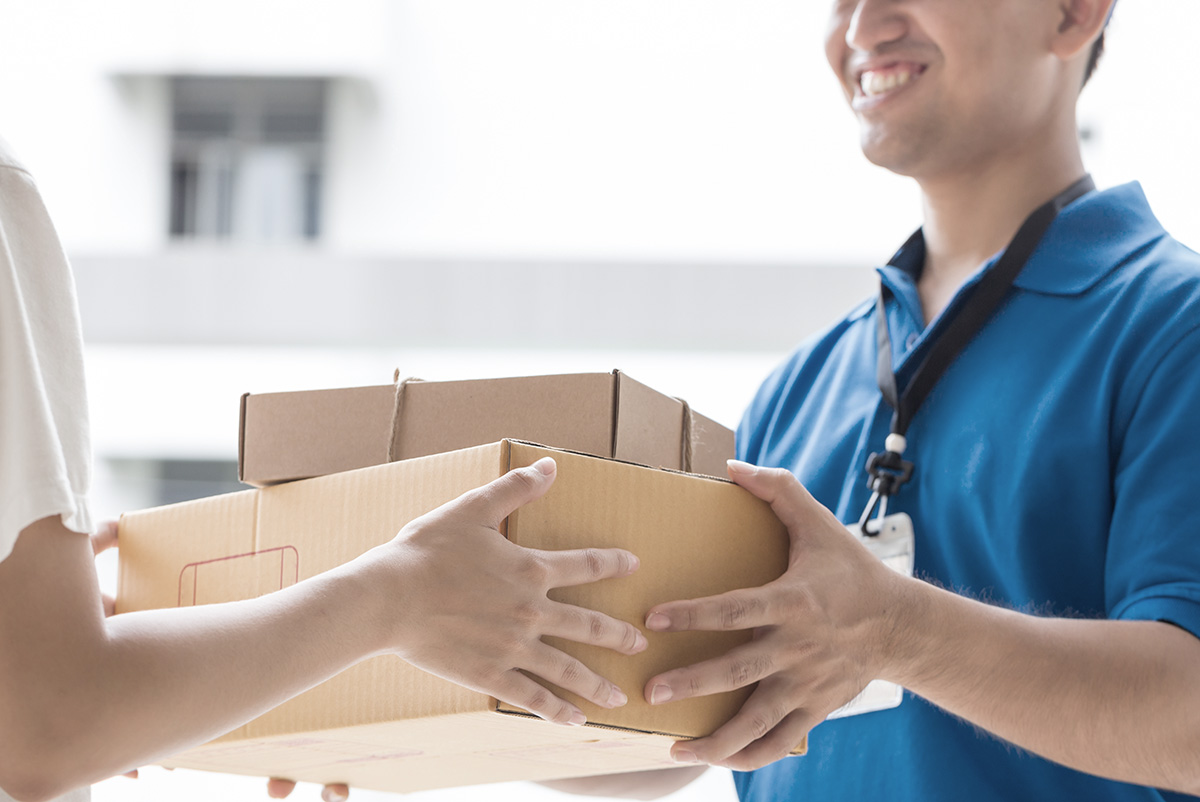 Electronic Proof of Delivery Real-time Delivery Validation on Mobile
Do no miss out on any transportation tracking job, when there is professional product delivery management assistant like E-POD or "Electronic Proof of Delivery". Ready to support transportation business in this Online Age by combining tracking system technology with job acceptance – delivery function through smartphone. Simple to use by installing Application to increase efficiency in the Online System. Hence, Supervisor can communicate with product delivery employees through Application, track and inspect product delivery status by Real Time. If any problem occurs, it will be known and can be solved immediately.
---
e-POD System
e-POD System function consist of 4 parts:

FEATURES:
Inspect work and product delivery orders
Show map and create route to product delivery point
Attach with GPS system, guide new employees who still do not know the route
Record/ check-in product delivery and record the place, date and time information
Cancel product delivery
Close job when product delivery is complete
Report the position location of smartphone or tablet to Server, to specify current position. Confirm product acceptance with signature and photo.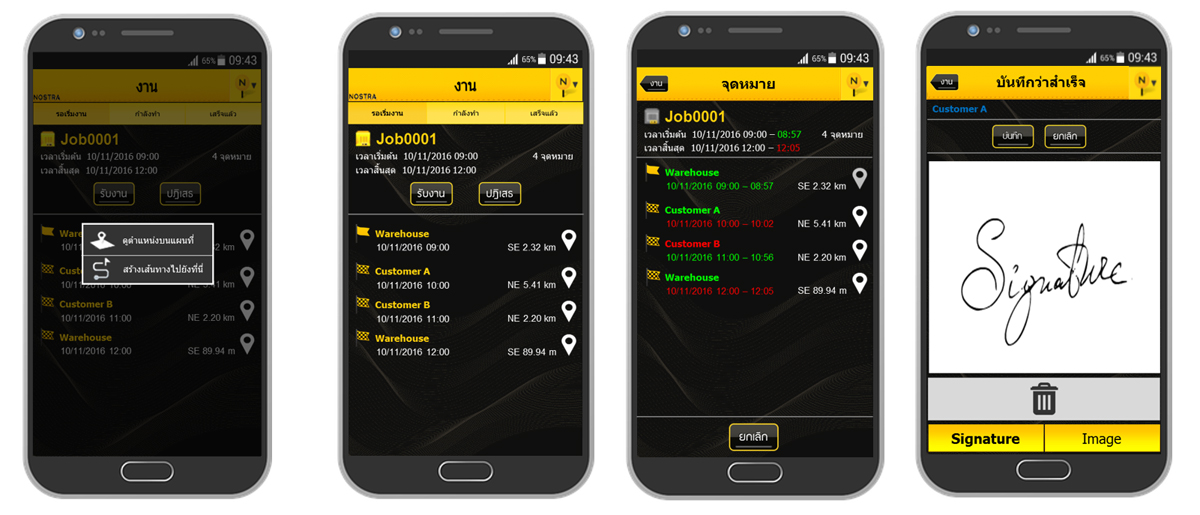 BENEFITS:
Simple and convenient
The System Supervisor can plan work distribution management and access delivery information from Smartphone as well as look at Reports from System.
Safe and reliable
Store and send information through Cloud System, which guarantees information safety standard.
Fast and clear
Product delivery employees can receive - send jobs through Application quickly (Choose to accept or refuse job immediately and simply correspond through Application). Send important documents by Online such as customers' Product Receipt, which facilitates company to collect product and service fee faster.
Able to track product delivery job status and employees everywhere.
e-POD Mobile Application: Track sales employees everywhere, even in small alleys. Confirm access to product delivery destination and status by signature and photo.