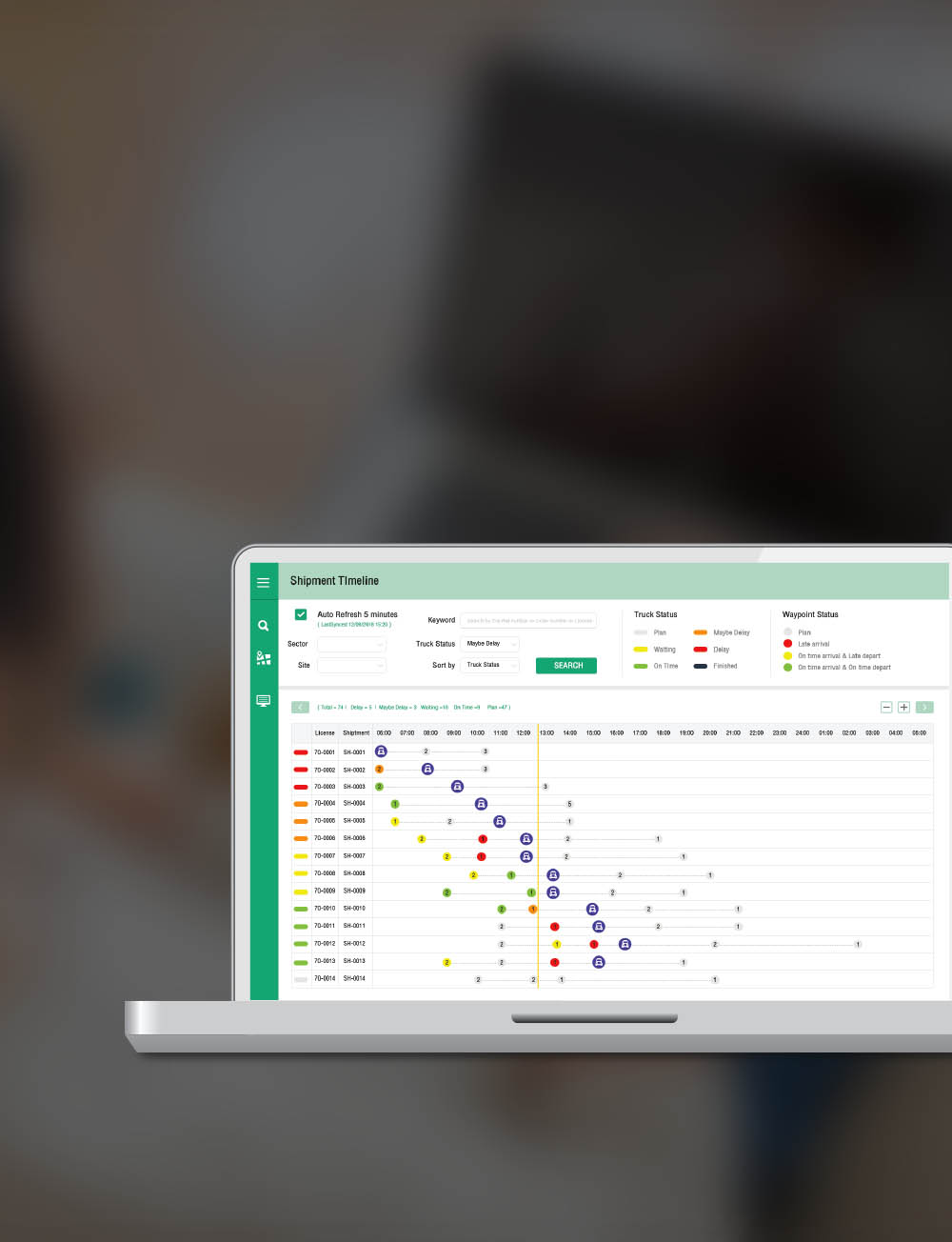 PLAN AND OPTIMIZE YOUR DELIVERY ROUTE PLANNING WITHIN A MINUTE
Help to save cost, save time, increase effectiveness of product delivery planning.
If you need assistant for your transportation work, determine the product delivery points in sequence and then organize your routes which will reduce cost and increase efficiency. The Route Optimization is one feature of our TMS solution, which assists in product delivery route planning based on conditions for each type of business. It is simple and suitable for business with many transportation points. Users can apply the System to organize vehicles to transport goods automatically, by selecting the type of transportation with shortest distance or least delivery time, in order to estimate cost and expenses that have occurred from product transportation and evaluate job plans in advance.
FEATURES
Input Purchase Order Information:
Import Purchase Order Information from Excel File
Summary Input:
Summarize all customers' information, products and DC and show on GIS Map.
Optimization :
Determine route calculation format based on own conditions.
Summary Report :
Summary Report on amount of vehicles needed and compare job details of each vehicle.
Export Report :
Delivery Sequence Report, Customers' Product Information Report, Departure and Arrival time of Each Destination Report.